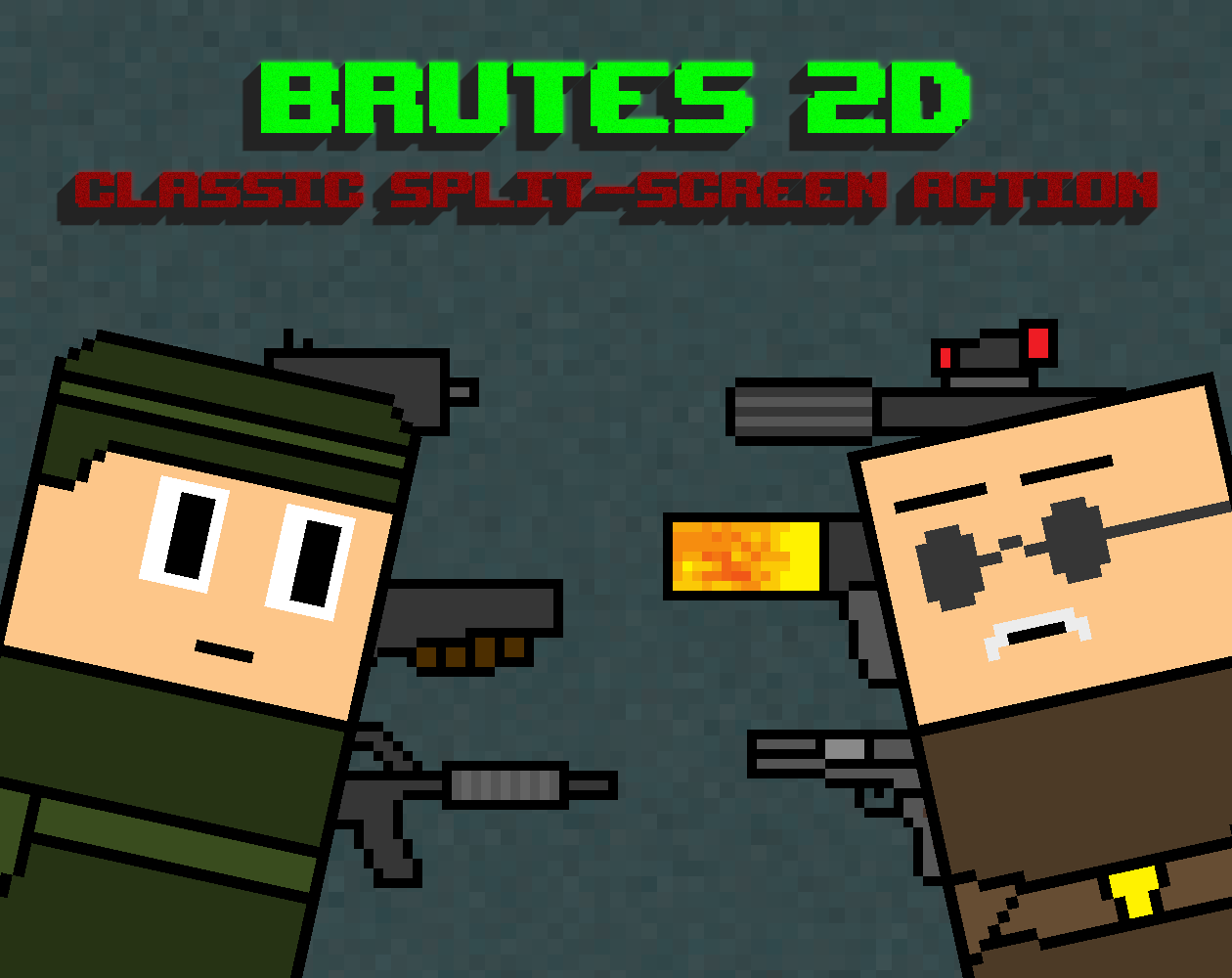 Brutes 2D
A downloadable b2d for Windows
Brutes 2D a fast-paced local-multiplayer 2D shooter with tons of guns, gore and zombies!
Features:
24 Weapons with unique sounds, sprites, and behaviour! (WIP)
2 Maps. (WIP)
Zombies & Deathmatch game modes.
Up to four players are supported in all game modes.
XInput and DirectInput controllers are supported!
Full weapon modding system that allows you to add weapons with custom sounds, sprites and behaviour!
I guess enough is said, right? GO GET THE GAME NOW AND START SHOOTIN'!
PLEASE NOTICE THAT: This's a prototype and is still in active development and will continue to get updates, your feedback and support is greatly appreciated.
(Pssst! Join my Discord -> https://discord.gg/qVBMBuP)
Download
Click download now to get access to the following files:
Prototype 8 (7/9/2019)
21 MB
Prototype 7 (6/26/2019)
21 MB
Prototype 6 (6/20/2019)
21 MB
Prototype 5 (6/15/2019)
21 MB
Prototype 4 (6/1/2019)
22 MB
Prototype 3 (5/30/2019)
22 MB
Prototype 2 (5/29/2019)
21 MB
Prototype 1 (5/26/2019)
21 MB